Pictures from the 2023 ABA Convention, March 1-5, Lawrence, Kansas
The American Bandmasters Association, founded in 1929, with John Philip Sousa as Honorary Life President, recognizes outstanding achievement on the part of Concert Band conductors and composers. The current membership (invitational) comprises approximately 300 band conductors and composers in the USA and Canada, and 80 Associate Members (music businesses and corporations that provide significant services to bands and to the publication of band music.)

---
SPECIAL ANNOUNCEMENT!  Congratulations to Andrew David Perkins, winner of the 2023 Sousa-ABA-Ostwald Composition Contest Award for his composition Tuebor Suite. Read more here.
---
2024 Convention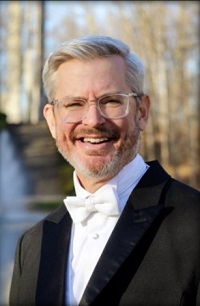 Greetings!
I am writing to let you know that the ABA 2024 Convention website is up and registration is open! On behalf of my co-hosts Jason Fettig, Andy Esch, Ken Collins, and Don Schofield, and our spouses Nancy, Lydia, Heather, Amy, and Laura, it is my pleasure to invite you to a "Star-Spangled Convention," which will be held in the Washington, D.C. metro area from March 6-10, 2024.
The convention will feature performances by the U.S. Air Force Band, U.S. Army Band, U.S. Navy Band, U.S. Marine Band, and a grand finale concert presented by a Joint Armed Forces Band that will also include musicians from the U.S. Army Field Band, U.S. Coast Guard Band, and the Japan Ground Self-Defense Force Central Band. And if these performances don't offer enough music to suit you, there will be a bonus concert presented by Loras Schissel's Virginia Grand Military Band on Saturday afternoon.
As you'll see on the website, the convention will include excursions to the Library of Congress/Smithsonian Museum complex (including a guided tour of selected items from the Music Division, led by our own Loras Schissel), Mount Vernon, the Smithsonian Air and Space Museum's Udvar-Hazy Center, a golf outing to Laurel Hill Golf Club, and a visit to historic Old Town Alexandria. Please note that several of these excursions have limited capacity, so early registration is encouraged.
The website will provide a reservation link for the convention hotel, the Renaissance Arlington Capital View, a beautiful property located in the Crystal City area of Arlington, Virginia. 
For your convenience, we're allowing two ways to register and pay for the convention: You can register and pay completely online, or download a pdf of the registration form, fill it out manually, and mail it in with a check. Please note the registration deadline of Feb. 1, 2024. We cannot guarantee the convention room rate or the availability of rooms beyond this point.
My co-hosts and I can't wait to welcome you to Washington D.C. for our "Star-Spangled Convention," and I look forward to seeing you in March!
All the best,
Mike Colburn
President, American Bandmasters Association
---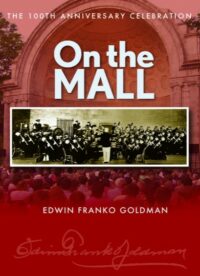 On June 25, 1923, Edwin Franko Goldman's most celebrated march On the Mall received its premiere performance in New York City's Central Park, site of hundreds of performances by the storied Goldman Band. Although he was the composer of the march, Goldman initially didn't think much of it, and delayed performing the work until he was pressured by his publisher to do so. Much to Goldman's surprise, the march was received with so much enthusiasm that he was required to repeat it not once, but twice in its debut. From that point forward, the march was heard on nearly every Goldman Band performance, usually as an encore raucously demanded by the audience. The march also became a staple for professional, student, and community bands around the country, and is undoubtedly the work for which Goldman is best remembered.